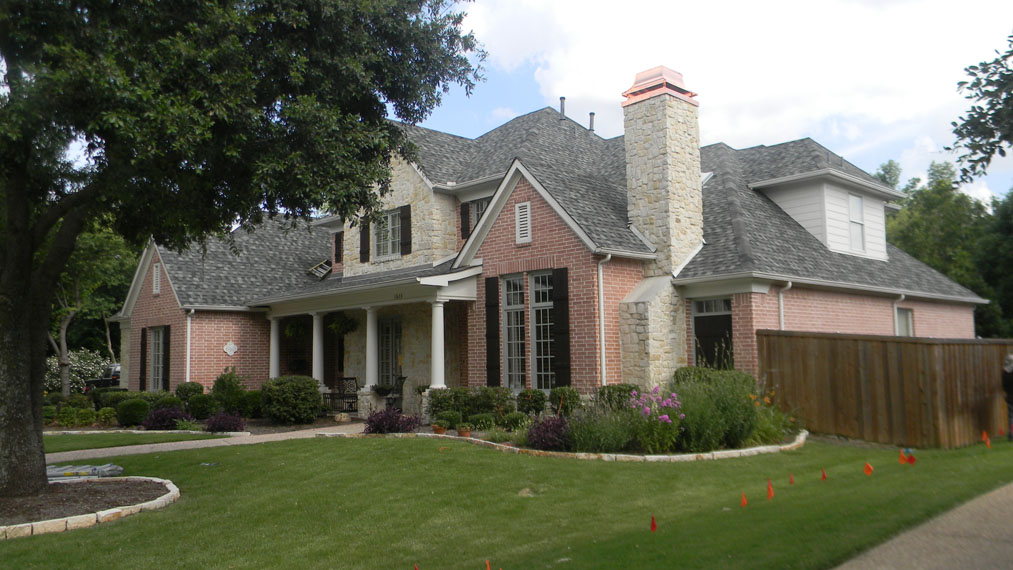 We Provide the Highest Quality Chimney Caps
As a division of Masters Services, Inc. at Master Caps we are dedicated to providing the highest quality chimney caps and service experience. We have a long history of service in our field, and offer our certified expertise. All of our chimney caps are hand crafted, Masters Certified, and built of the highest quality materials.
Have an idea for a new design? We can build any size or shape you can dream up!
✔ Custom Orders
✔ Chimney Caps
✔ Wildlife Protection
✔ Weather Protection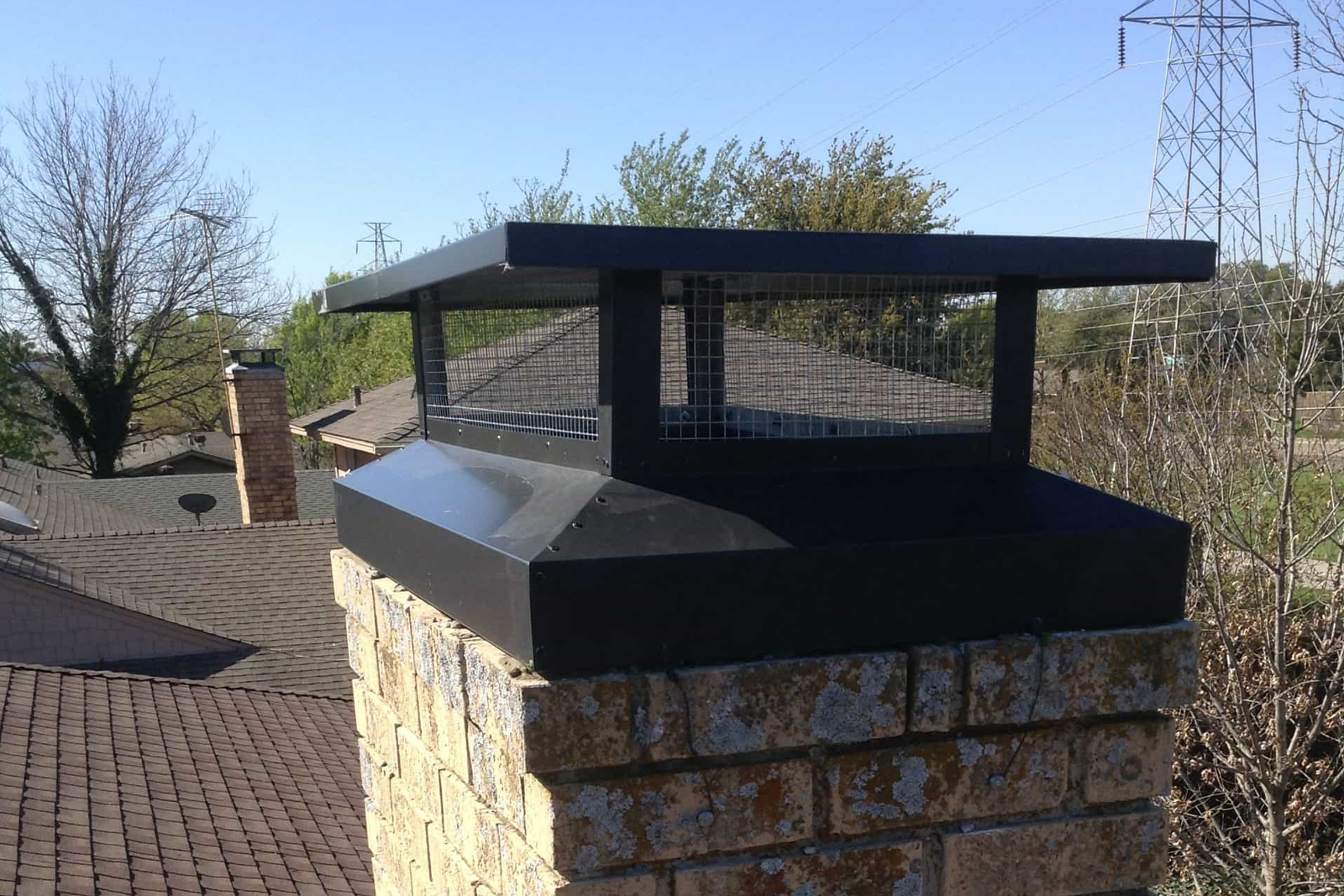 Style #1 Chimney Cap​​
Style #1 chimney cap is made for masonry chimney crowns including stone castable chimney crowns. The chimney crown must be made from mortar or stone for a terra cotta, brick lined, or castable chimney flue. The key here is the crown must seal to the flue. Metal pipe flues do not seal to castables and mortar. The chimney with or without a chimney cap will leak if a metal flue pipe is not metal on metal.

Why the Style #1 Chimney Cap?
The #1 chimney cap is the best chimney cap for any masonry flue chimney and masonry crown chimney because it offers these benefits:
Prevents damaging moisture from entering the chimney flue
Eliminates birds and critters from entering the chimney
Protects the chimney crown from sun and moisture damage
Includes a Lifetime warranty for craftsmanship
Best custom chimney cap for its price on the market, guaranteed
Attractive appearance
Customizable to fit any chimney top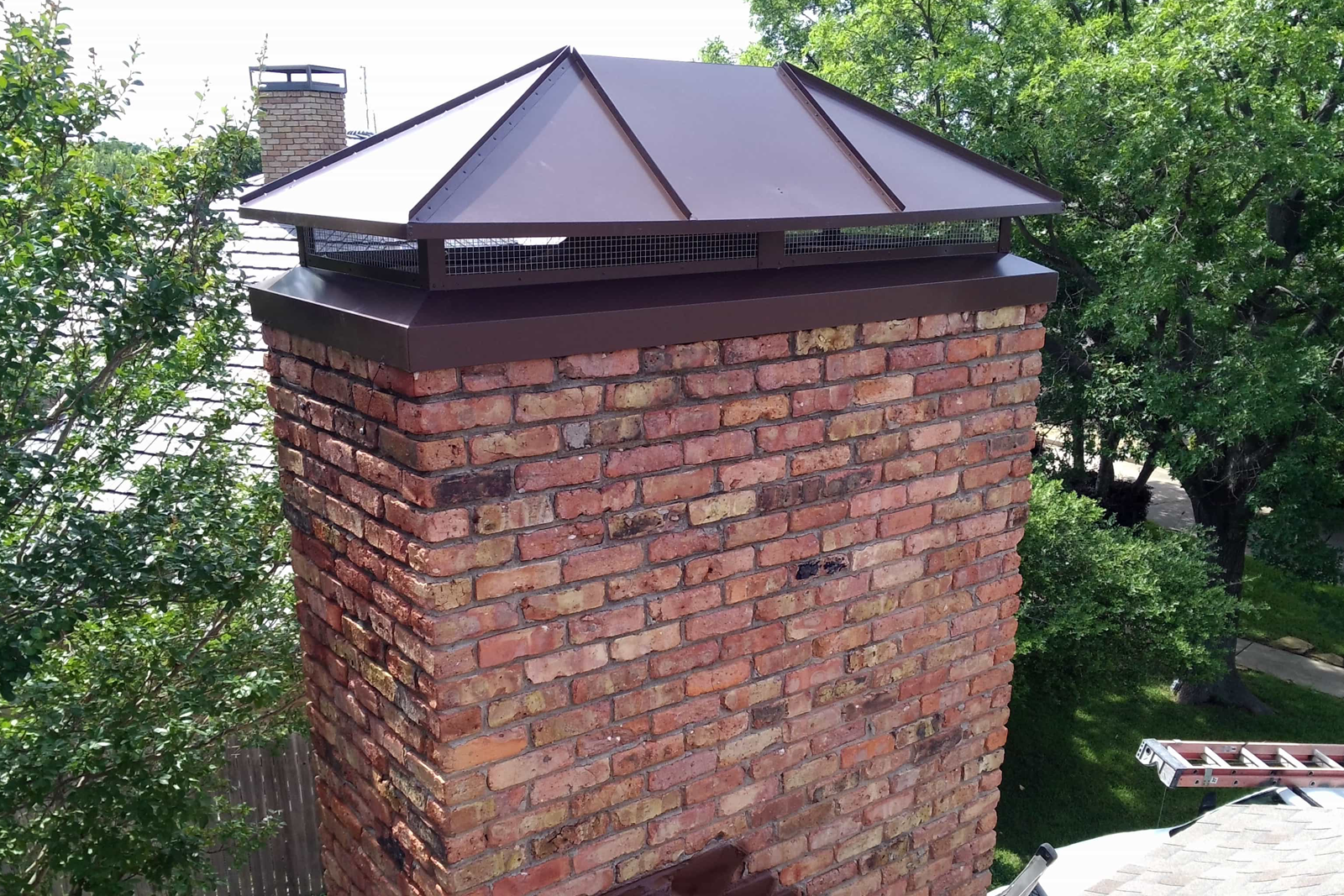 Style #2 Chimney Cap
This cap is similar to Style #1 Chimney Cap by making usage of masonry chimney crowns and stone castable chimney crowns. However it can be installed over top of a chimney chase cover if the spark arrestor fits inside the lid.
Benefits of a Style #2 Chimney Cap
The Style #2 Chimney Cap shares the same base as the Style #1 Chimney Cap. The lid is what makes this chimney cap. A hip roof lid with or without seams.
Keeps water from entering the chimney
Bird and animal protection
Full coverage protection from the sun and rain
Craftsmanship Lifetime Warranty
Our most popular chimney cap
Fits any chimney top
Why it is Important to Have a Chimney Cap
The primary function of the chimney is to direct smoke away from the stove (fireplace) and out of the house. Moreover, it must draw enough air into the stove for the fire to burn cleanly. To achieve this seemingly easy task, several smaller components must function accordingly; from the chimney flue, liner, crown, flashing, damper, cap to the smoke chamber. Not to be confused with a chase cover or chimney crown, a chimney cap is the metal structure located at the topmost part of the chimney. Although a chase cover and crown cover the bulk of the chimney, there's still space where smoke passes through. It's above that point that the chimney cap is located. But what's the importance of having a chimney cap? This post explores how they are beneficial.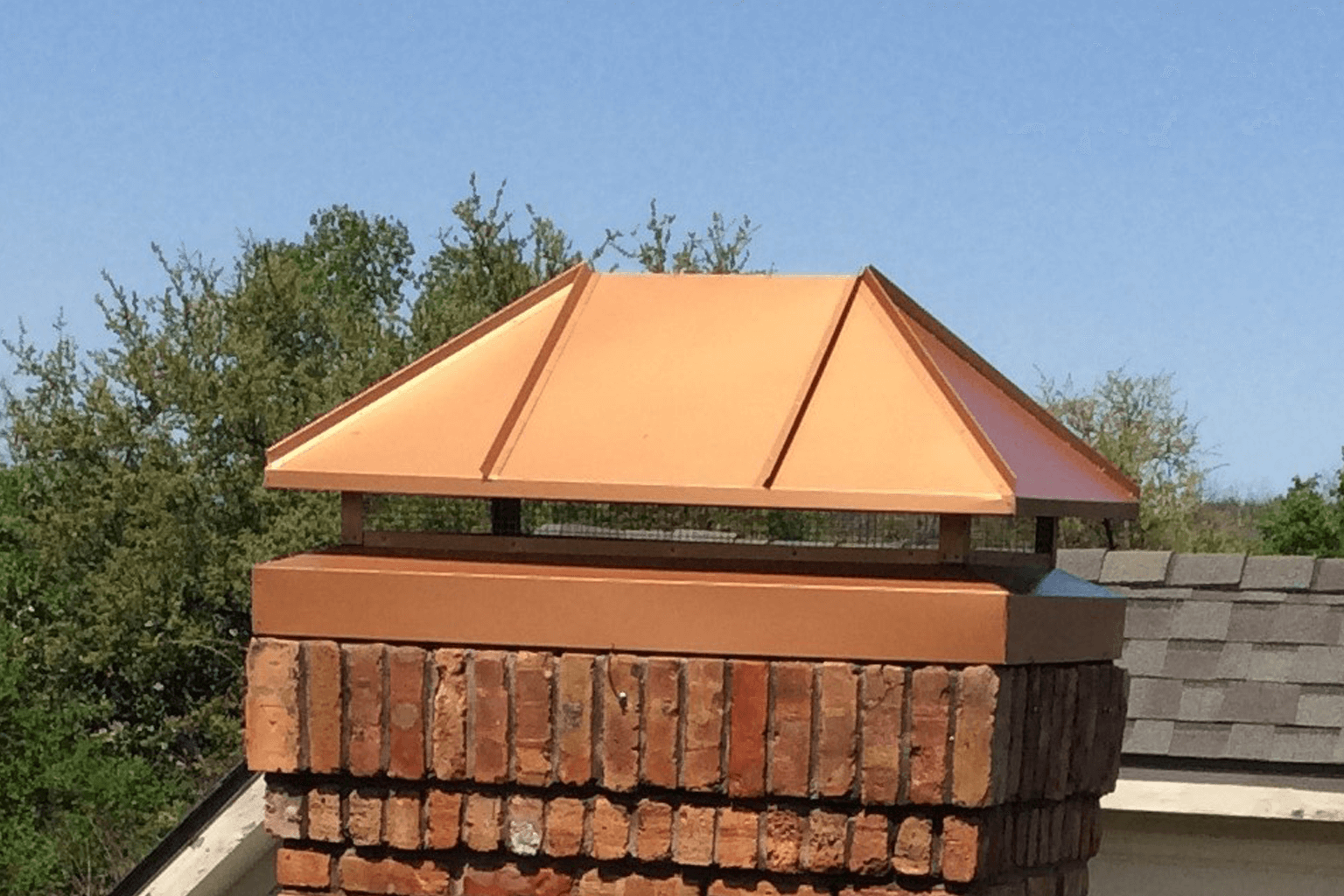 Water is a chimney's worst nightmare for a couple of reasons. As water penetrates the chimney masonry, through repeated freezing and expansion, it weakens the chimney structure. Mortar joints become soft and begin to crumble, and the deterioration process accelerates with time. Moreover, moisture in the chimney leads to the growth of mold and mildew, causing slight discoloration. It's even possible that water begins to leak into your home. A chimney cap will help keep moisture like rainwater and snow out of your chimney. This, in turn, improves the health of your fireplace and chimney and it will ensure your chimney lasts for a long time. 
Prevents Drafts from Entering Your Home
When it's windy, drafts can sneak into people's homes through the fireplace. This is a very annoying experience as it drastically reduces the efficiency of the fireplace. Moreover, it also brings back smoke into the house creating a potential health hazard. Installing a chimney cap can help prevent drafts from entering your home. And if you're living in a windy area, it's prudent to install one. Master Caps can help you fabricate and install a chimney cap that will help you avoid all potential problems. 
If you're familiar with how a chimney operates, embers and sparks escape through the chimney as you burn a fire in the fireplace. The fire particles can fall off on the roof, nearby trees, or even power lines. Although it happens rarely, it may trigger a fire. A roof fire can escalate and consume the entire house, just as a burning tree can quickly devolve into a forest fire. However, if you have a chimney cap installed, it traps the embers and sparks, preventing it from landing on your roof or any other object around your vicinity. 
Wild animals like squirrels and raccoons are excellent climbers. From getting down your chimney, they can easily enter into your home. Furthermore, it's easy for bats to roost inside your chimney. Since many bats are protected, you cannot remove then while they roost. Moreover, animals sometimes get stuck in the chimney and die. The foul odor from the decaying carcass can be unbearable for homeowners. Many wild animals also carry zoonotic diseases. Their droppings contain several parasites that are harmful to humans, like roundworm, tularemia, hantavirus, tapeworm, and more. For these reasons, it is best to prevent wild animals from gaining access to your chimney in the first place. That's why at Master Caps, our chimney caps are typically designed with steel mesh barriers and other strong materials that help to keep wild animals out, which helps to prevent many problems down the line.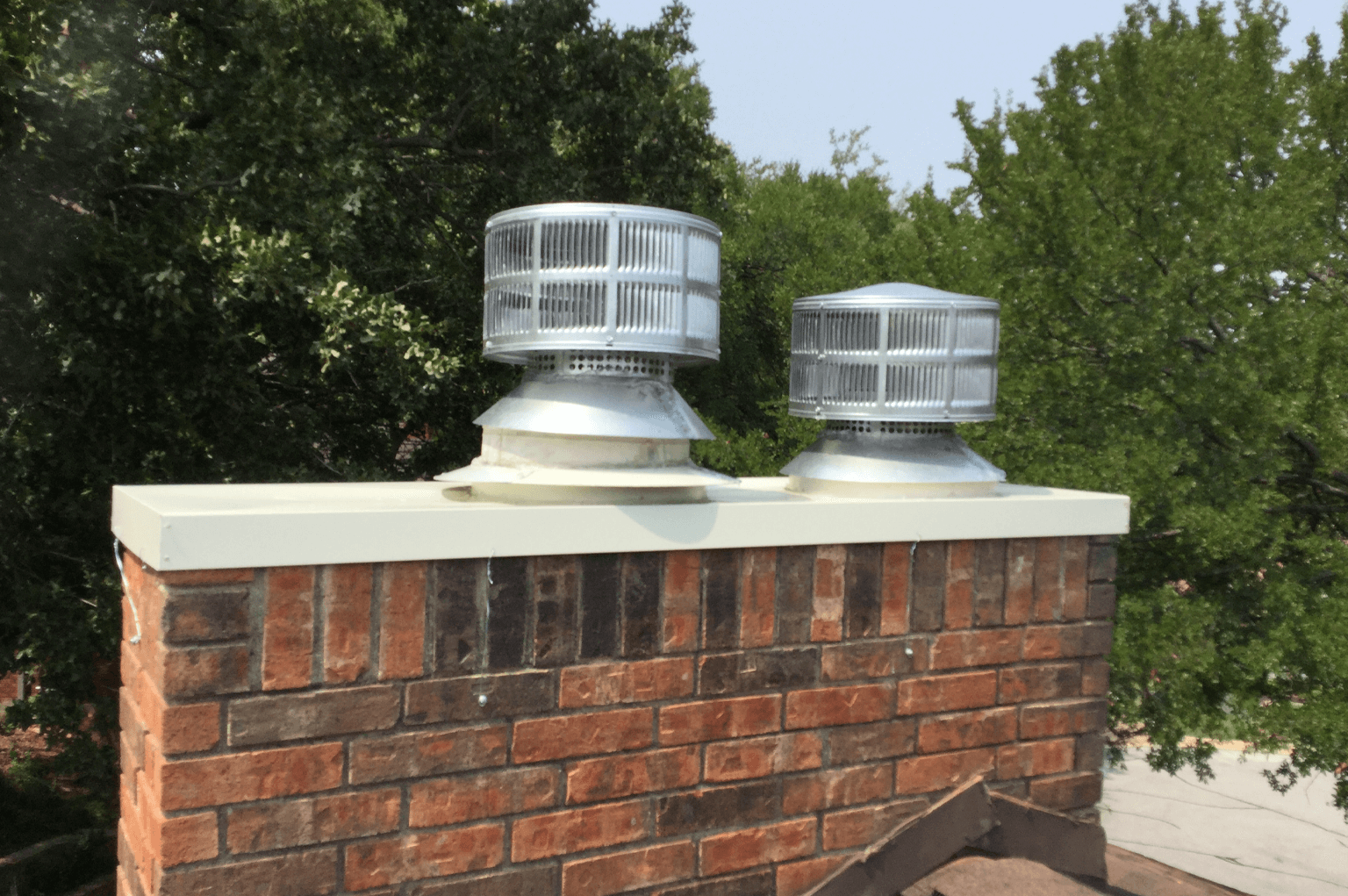 A blowing wind carries lots of debris like leaves, branches, paper, and more. Without a chimney cap, these materials can be deposited in your chimney. With time, it accumulates and begins to affect your chimney's efficiency. To reduce the frequency of chimney cleanups, a chimney cap can help limit the amount of debris getting into your chimney. 
Conclusion
If you have a chimney, then having a chimney cap is a wise choice. It not only allows your chimney to function efficiently by preventing moisture and drafts, but it also helps to keep wild critters and debris from entering your chimney. To get high-quality chimney caps, kindly contact us at Master Caps.
High Quality, Hand Crafted Chimney Caps
"They replaced my chimney cap—it was awesome. It was exactly what I wanted. They had pictures in advance to show me what it was going to look like. He discussed options with me that I might want to do over the long run. He pointed out some problems that nobody else had shown me before, and he fixed those things as well."

Rich

Dallas

"Masters Services replaced a chimney cap and repaired our chimney. The work was excellent. The product, the quality of workmanship, and their customer service were beyond our expectations. I've already referred them to other homeowners."

Derrick

Denver

"Called with an earlier appointment opening, which I accepted. Explained service and completed job in time estimated. Work was clean and efficient. Very happy this service and will use again and recommend."

Susan

Dallas

"These guys rock!!! Super fast service, on time, cleaned up, well priced and explained everything. Can't go wrong!!"

Debbie

Houston
To protect your chimney and your home.


Moisture creates expansion and contraction of the chimney, resulting in major repairs and fire hazards. Water penetration allows moisture to soak into the bricks, mortar joints, and the flue. A chimney cap covers the first row of brick and the entire mortar crown, protecting your chimney from water and sun damage.

Additionally, they prevent brick spalling (face detachment), mortar cracking, and flue separation. A chimney can be almost completely damage resistant with complete coverage from a Master Cap. 

Why Should I Care About My Chimney?

A chimney that has not been maintained can turn into a financial nightmare. A chimney cap reduces, or in some cases, completely eliminates repair costs from water and sun damage. Protect your chimney now before the inevitable nightmares begin!

Lets face it, you don't want to become a water cooler story for all of us chimney professionals.

What Kind of Benefits Can I Expect From a Chimney Cap?

A good, strong chimney cap can keep any birds, raccoons, squirrels, and other woodland critters from invading your home and chimney. Birds and squirrels nesting in the chimney leave behind debris that can also be a fire hazard. Not to mention the unpleasant odors and risk of disease that results from the dead animal carcasses inside a chimney! Think of a 40 pound raccoon dead in your house for a week? Gross.

The initial cost of a good Master Cap saves you all the clean up and $$$ of a wildlife removal service!

Does a Chimney Cap Really Pay Off?

Yes; a chimney cap results in upgrades on your house appraisal! Home improvement means your home values goes up. A chimney cap has the double benefit of function and aesthetic appeal.

Think about this: If you were at a car lot and the salesman told you for $500-$800 we could upgrade the appearance of your car and double the value, you wouldn't even think twice. You would do it. Now apply that same logic to your house; a chimney cap is an investment for your home!
Get in Touch with the Experts